Get to know another one of our Northrock Business Park tenants, Cintas Wichita! Cintas offers full first aid & safety programs nationwide. We asked Cintas General Manager, Cindy Christian, a few quick questions to learn more about the business.
Ohio-based, Cintas, services Wichita, Park City, Derby, Augusta, El Dorado, Newton, and Hutchinson in Kansas. How long has Cintas been at AMC's Northrock Wichita location? What features/amenities drew the company to it? We have been at the AMC's Northrock location for just over 2 years now. We were searching for a building that would allow us to grow as our business grows. This spot was very attractive because it faces the main 96 highway!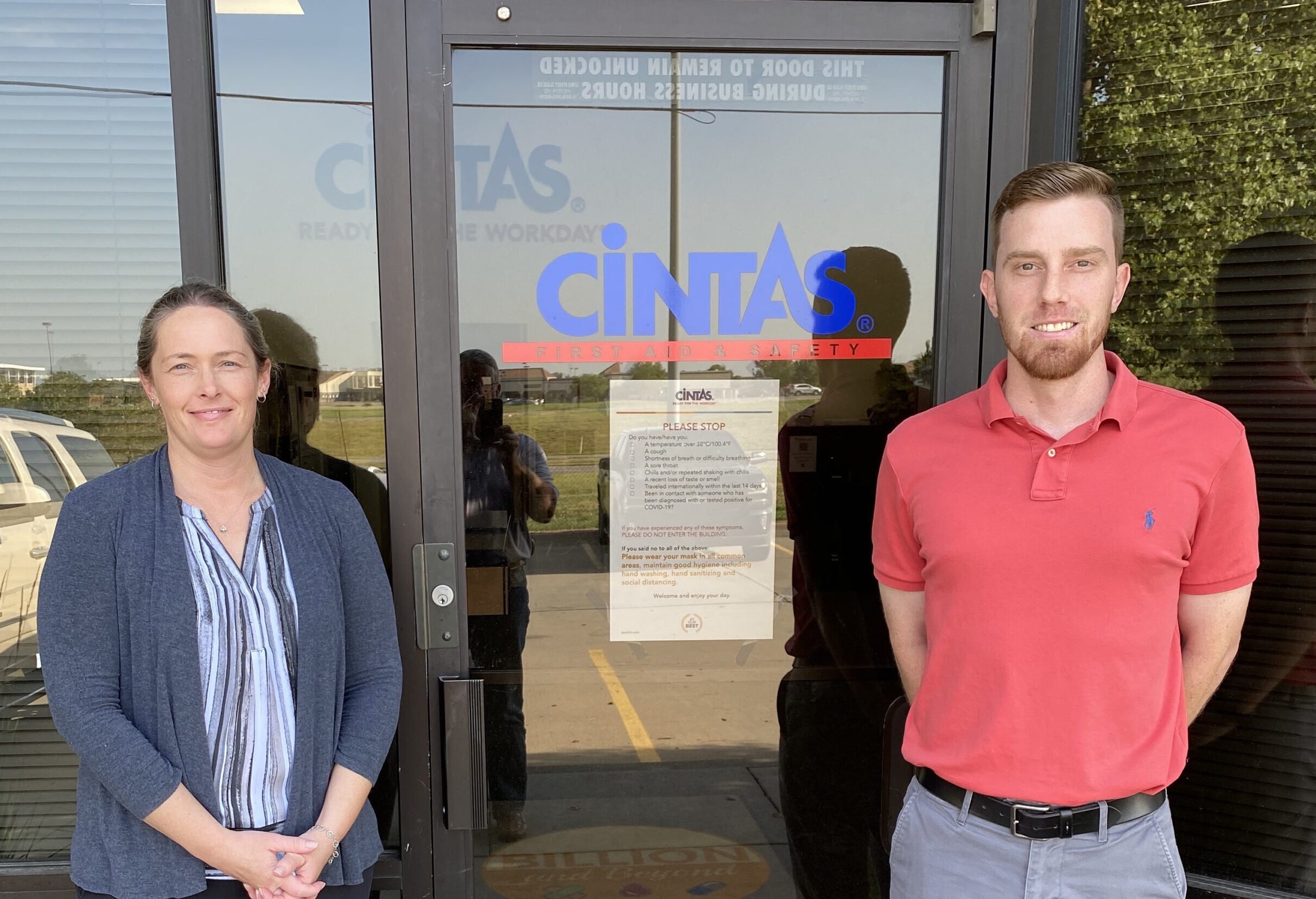 We also chose this location because Ross Way accommodated us in more than one way to make it affordable to move us in! The space was initially too large for us, but Ross and his team walled off some square footage to make it affordable for us and give us the option to grow into that square footage so we don't have to move again! Great team to work with!
Can you tell us in a few sentences about your services and what sets your brand apart? Cintas Corporation helps more than one million businesses of all types and sizes get ready™ to open their doors with confidence every day by providing a wide range of products and services that enhance our customers' image and help keep their facilities and employees clean, safe and looking their best.
With products and services including uniforms, mats, mops, restroom supplies, first aid and safety products, fire extinguishers and testing, and training and compliance courses, Cintas helps customers get Ready for the Workday®.
How has Cintas been affected by COVID and what response has your company had to issues? Cintas was deemed an essential business early on in the pandemic. We've been able to provide important products and services to many other essential businesses such as hospitals, grocery stores, food processing companies and many others that would struggle to run their businesses without our essential goods and services. Our ability to source and deliver these products has really helped us through this period and we've delivered millions of masks and millions of gallons of hand sanitizer to our customers.
Cintas has provided essential services to keep so many other businesses operating during the pandemic. Thank you for choosing AMC at Northrock Business Park and we look forward to many more years with you, Cintas!