East Wichita Office Space Built to Suite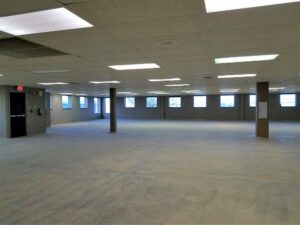 AMC provides turnkey services to new tenants at each property we manage. Whether a space needs cosmetic changes or a revised layout, we can do what it takes to ensure our tenants can simply "turn the key" to start growing their business with us.
AMC Transforms Former Office Space Into Physical Therapy Suite
When Move2Play Pediatric Physical Therapy chose 9229 E. 37th Suite #201 as their new location, the team at AMC went to work revamping the previous office space into a more modern, inviting space for children to receive physical therapy, speech therapy, and custom orthotics services.
The complete interior finish included the new installation of: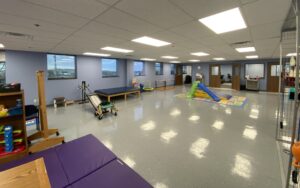 Ceiling
Lighting
Walls
Flooring
HVAC
Plumbing
Cabinets
The transformed space is now complete with an office, evaluation, and waiting area as well as an open exercise space complete with assessment and therapy equipment. We look forward to Move2Play's growth here at AMC!